Symbiosis Law School, Pune under the aegis of Symbiosis International (Deemed University) is honored to be a partner in a prestigious Erasmus+ project of the European Union regarding capacity building in higher education
The project is titled as: EURASIA – Revitalizing European Studies Across Asian Universities.
EURASIA is a 3 year action funded under Key Action 2 Capacity Building in the Field of Higher Education of the Erasmus + Program wherein Symbiosis Law School, Pune under the aegis of Symbiosis International (Deemed University) is collaborating with partner universities in Europe, India and China for the enhancement of European Studies in Asian Universities
The Coordinating University for this project is Sofia University, Bulgaria.
The list of the Partner Universities is as follows:
Symbiosis Law School, Pune, through Symbiosis International (Deemed University), India
O. P. Jindal Global University (India)
Beijing Foreign Studies University (China),
Guangdong university of Foreign Studies (China)
The Languages Company Limited (UK),
Universite De Versailles Saint-Quentin-En-Yvelines (France),
Universita Degli Studi Di Catania (Italy),
Uniwersytet Jagiellonski (Poland).
A launch event for this project was held in Sofia from 21st to 24th May 2018 wherein the project coordinator, Sofia University St. Kliment Ohridski, hosted delegations from the eight partner universities. The formal agreement signing for this project between Symbiosis International (Deemed University) and Sofia University St. Kliment Ohridski was also completed during this event. In the course of four days the participants discussed the opportunities for strengthening the academic and cultural dialogue between the partner universities through faculty exchanges and the development of new courses and programs in European Union Studies in India and China.
The European Union's Erasmus+ Programme is a funding scheme to support activities in the fields of education and training. This project will give Symbiosis Law School, Pune an opportunity train its faculty members to receive specialized training in various aspects of European Law, Economics, and international relations among others. This knowledge can then be further disseminated among various stakeholders.
EURASIA presents an equal opportunity for capacity building of all partner institutions based on shared ideas, educational know-how and resources, transparent management procedures and empowering of all stakeholders. It also proposes developing a modern curriculum of new courses in European Studies and revising the existing courses so as to meet global standards.
The Erasmus+ grant will go a long way in strengthening and promoting stronger ties between the European Union, India and China by contributing towards knowledge generation and dissemination, capacity building and cross-cultural relations and sensitization.
Panel discussion on common challenges & converging perspectives: Rule of law in Europe and Asia
Speakers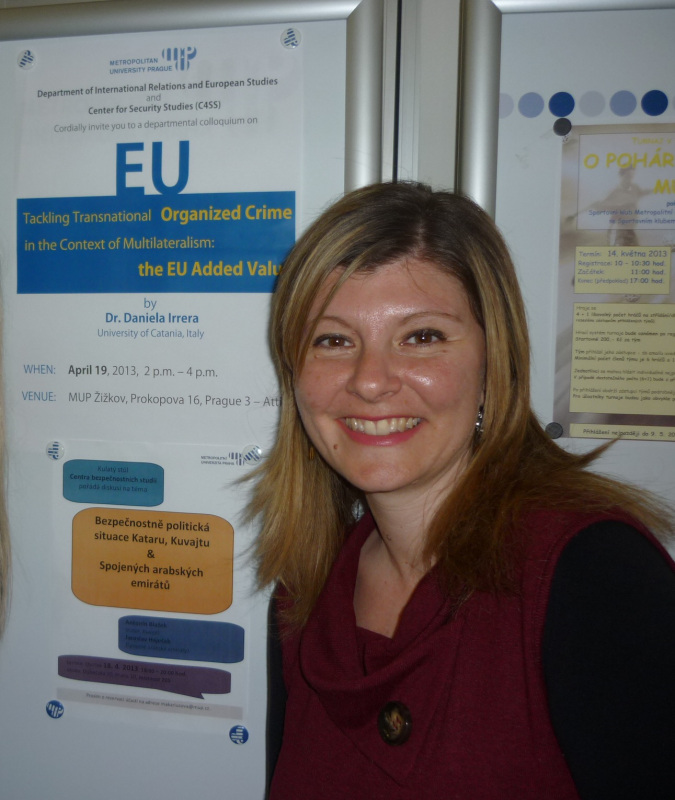 Prof. Daniela Irrera
Dr. Daniela Irrera is a Ph.D. in International Relations and has a National Scientific Qualification as a full Professor of Political Science and International Relations. She has extensive and a rich academic and professional experience, especially in the area of Political Science, International Relations, and European Union Studies. Symbiosis International (Deemed University) and University of Catania are partners in the Eurasia Project (Erasmus+) and Dr. Daniela will be representing the University of Catania for the above project.
Dr. Daniela is the Erasmus and International Affairs Coordinator, Department of Political and Social Sciences, University of Catania and is the President (elected) of the European Peace Research Association (EuPRA), 2017-2019.
She has numerous publications with reputed publishers and has been a visiting fellow at many prestigious institutes including the Fulbright United States Institute on National Security, DAAD
Fellow at Peace Research Institute at Frankfurt among others. Dr. Daniela has delivered several invited talks on multiple topics including EU studies at prominent institutions around the world.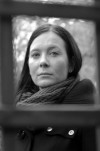 Prof. Natasza Styczyńska
Dr. Natasza Styczyńska is currently working as an Assistant Professor at the Institute of European Studies (Jagiellonian University). Her doctoral thesis tackled the issues of European discourse of Polish political parties and Euroscepticism. Symbiosis International (Deemed University) and Jagiellonian University are partners in the Eurasia Project (Erasmus+) and Dr. Natasza will be representing the Jagiellonian University of Poland for the above project.
Dr. Natascza is also the Assistant- Chair of Culture and Society in Europe at the Jagiellonian University and a researcher in the project entitled "Democratic control and legitimization in European Foreign Policy: The case study of EU Enlargement Policy and European Neighborhood Policy" that is funded by the National Research Centre, Poland. Dr Styczyńska is also involved in research and training provided through EUROMEC European Identity, Culture, Exchanges and Multilingualism Network (Jean Monnet Erasmus+ Programme). From 2008-2011 she has been a researcher in the RECON (Reconstituting Democracy in Europe) Integrated Project supported by the European Commission's Sixth Framework Programme.
She also has multiple publications in reputed journals and has a rich academic experience in the field of European Studies.